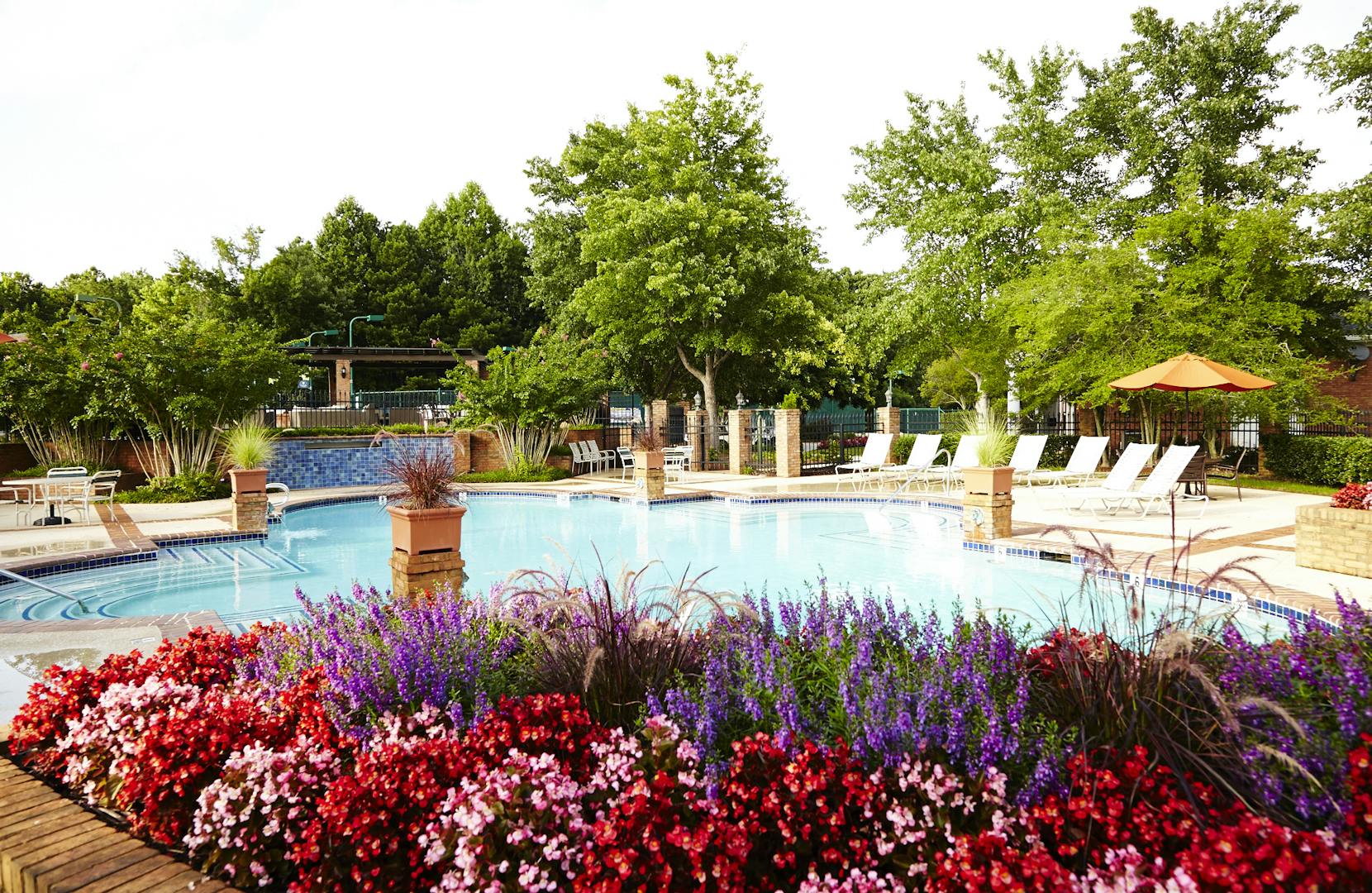 Swimming at Eagle's Landing Country Club
Take A Dip In Our Pools
Eagle's Landing has two swimming pools: a 148,000-gallon junior Olympic family pool, and a 60,000-gallon clover-shaped adults-only pool. Lifeguards are staffed during pool hours at the family pool. The Eagle's Landing Country Club Swim Team is quite active with practices and meets throughout the summer. After your swim, you can grab a snack from our full-service snack bar.
The family swim pool is open from Memorial Day – Labor Day. Adult pool is open from Memorial Day – September.
Pool Hours 
Pool | Tuesday - Sunday | 11 AM - 8 PM | Fee Per Guest $7 | Guest Limit, 4 Per Member | 305.299.6819
Snack Bar | 12 - 7 PM
Outside coolers are not allowed. Only diaper bags are allowed for infants and toddlers.