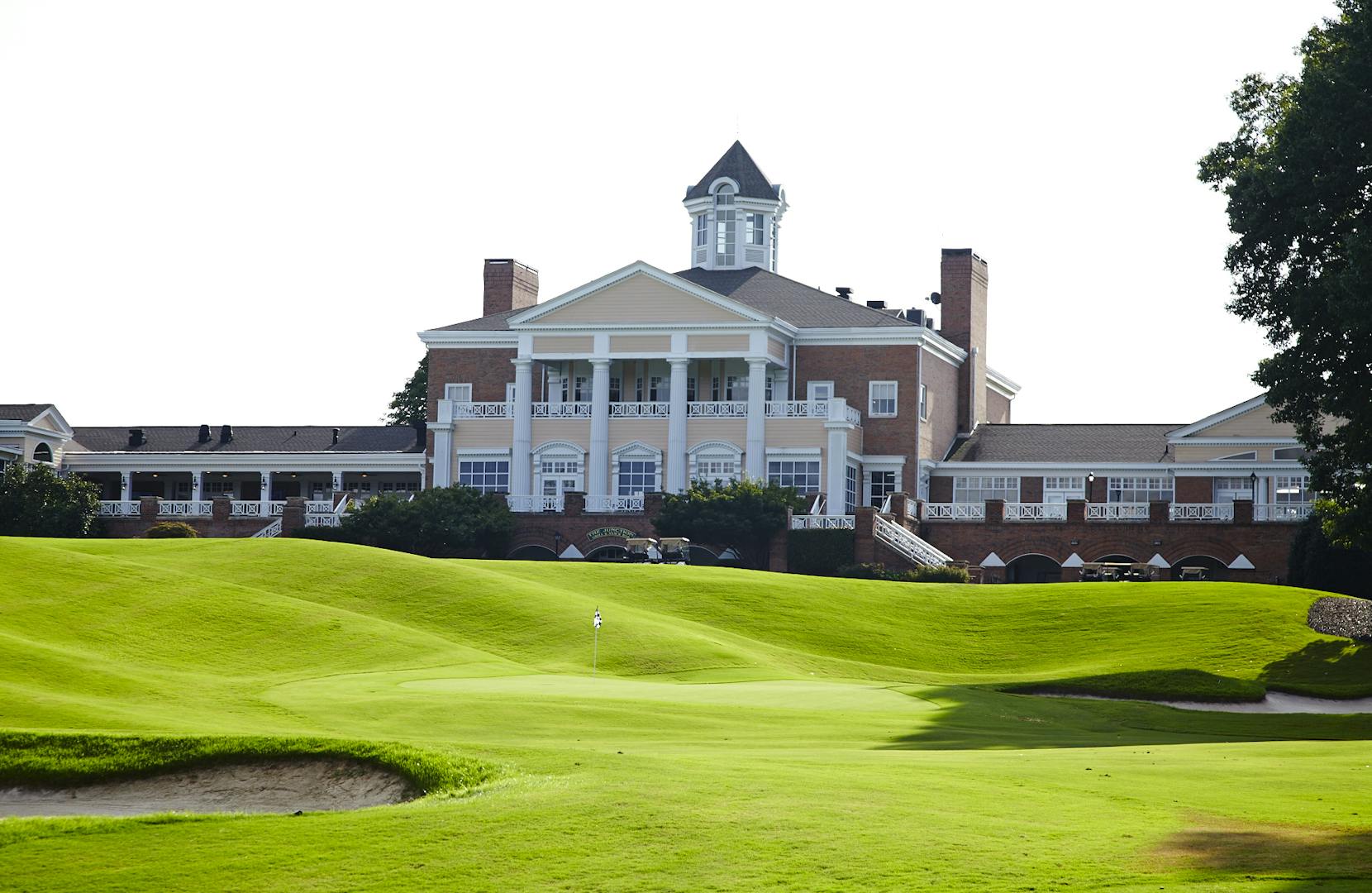 Eagles Landing Renovations Update May 2023
We would like to take this opportunity to express our gratitude for your support in our ongoing efforts to make Eagles Landing the best club in south Atlanta. Since we acquired the club, you have sponsored over 60 friends into membership, helping us increase our membership by 19 members during the winter - a time when we typically experience a decline in membership. We now have 773 memberships, and we appreciate your efforts to promote and support our club by sponsoring your friends and becoming Eagles Nest sponsors. With golf season upon us, and our golf courses in premier condition, now is the time to invite those friends and neighbors who golf to consider joining Eagles Landing. So many of them want to join but are just waiting to be invited!
COMPLETED
Course comfort stations 
Plumbing repairs
HVAC repairs
Pool pergola
Pool pump house structure
Storm sewer repairs
Pond on #18 cleanup
Two clay courts refurbished
Pickleball Conversion
Deck railings
Greens Roller
Greens Roller
Golf Course Spray Rig
Tennis court canopies
Tennis court furniture
Tennis court fencing
IN PROGRESS
Parking lot resurfacing
Clubhouse interior designs
Stair refurbish 
Pool repairs
Tennis deck canopy
Clubhouse Roof
Clubhouse Gutters
Clubhouse Painting
Tennis Court small decks
COMING SOON
Clubhouse windows
Clubhouse decking
Golf course bunkers
Golf course cart paths
New hole tee signs
Course directional signs
As part of our commitment to enhancing the club, we plan to invest $3,000,000 in capital improvements and repairs, with $750,000 already spent or approved. At the last Board of Governors meeting, we received feedback from some members who believe that the capital improvements were being funded through the club's normal revenues. We would like to clarify that the $3,000,000 investment is separate from our current operational losses, and it is aimed at securing the club's future and ensuring continued improvements.
We have engaged a contractor with deep commercial experience and excellent recommendations to execute the next phases of the project at the main clubhouse. They will replace all areas of the shingled roof, except for the flat areas with a rubberized membrane or metal deck that are deemed to be in good shape. They will also replace all gutters and downspouts and repair the rotted sections of the fascia, crown, and cornice as they go, with a fresh coat of paint. Weather permitting, we anticipate that this work will commence on or about May 15 and take approximately 3-4 weeks to complete.
The contractor is also finalizing their quotes and bids on several other items, such as repairing or replacing all other rotted wood, replacing selected wood doors, and overlaying the two rear stairs with a permanent metal tread and new riser facings. If the quotes are suitable, we anticipate releasing these items in early June and proceeding throughout the summer. Additionally, we are looking into the feasibility of adding both Women's and Men's restrooms in the area to the right of the entry before you go into the ballroom from the main lobby.
We are pleased to announce that the Pickleball court conversion is now complete and open for play, and the final complete topcoat of the entire parking lot and all new striping will commence the week of May 29, weather permitting. For all updates on the improvements, please visit our website at https://eagleslandingcc.com/capital-improvements.
Finally, by the end of May, we anticipate completion of the design work for enhancements to the Ballroom finishes and furniture. We appreciate your patience and support as we work to improve your club.
Thank you for being a valued member of Eagles Landing, and please don't forget to invite your friends to join us at https://eagleslandingcc.com/invitation.
Sincerely,
Derron Deraney
PICKLEBALL COURTS BEFORE AND AFTER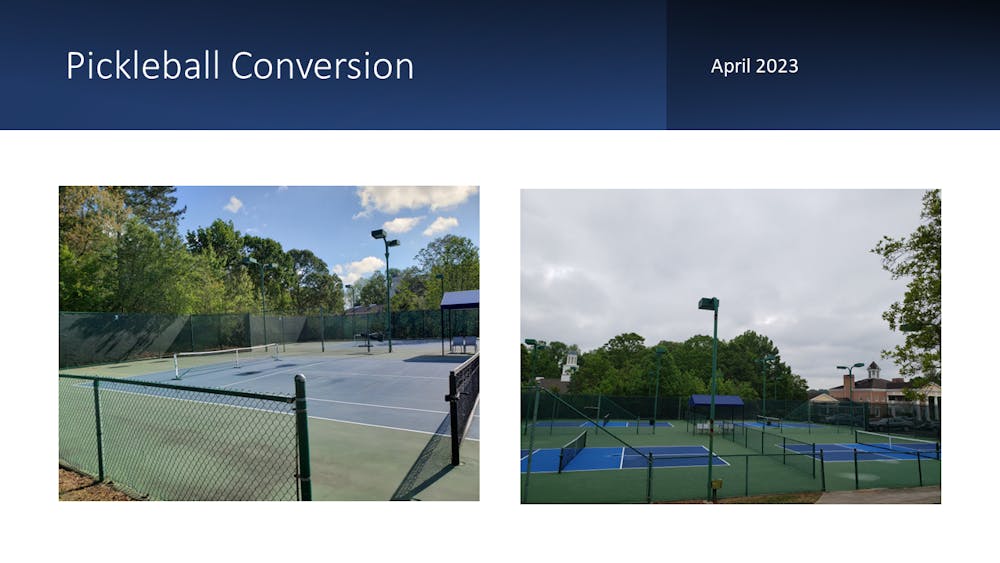 TENNIS SHADE CANOPIES BEFORE AND AFTER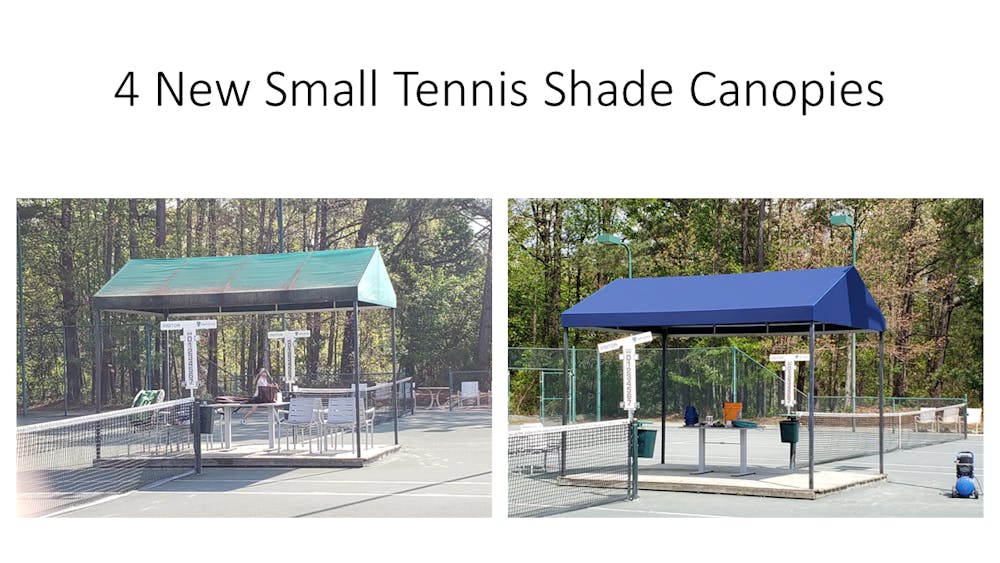 CLAY COURT RESURFACING COMPLETED
Progress Videos and Photos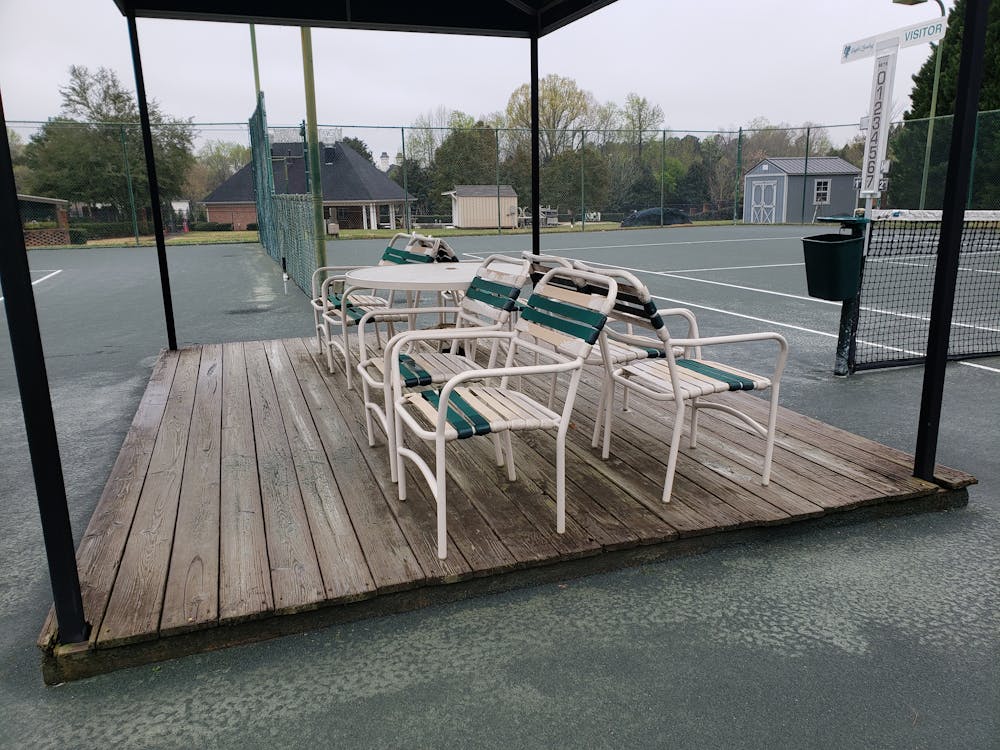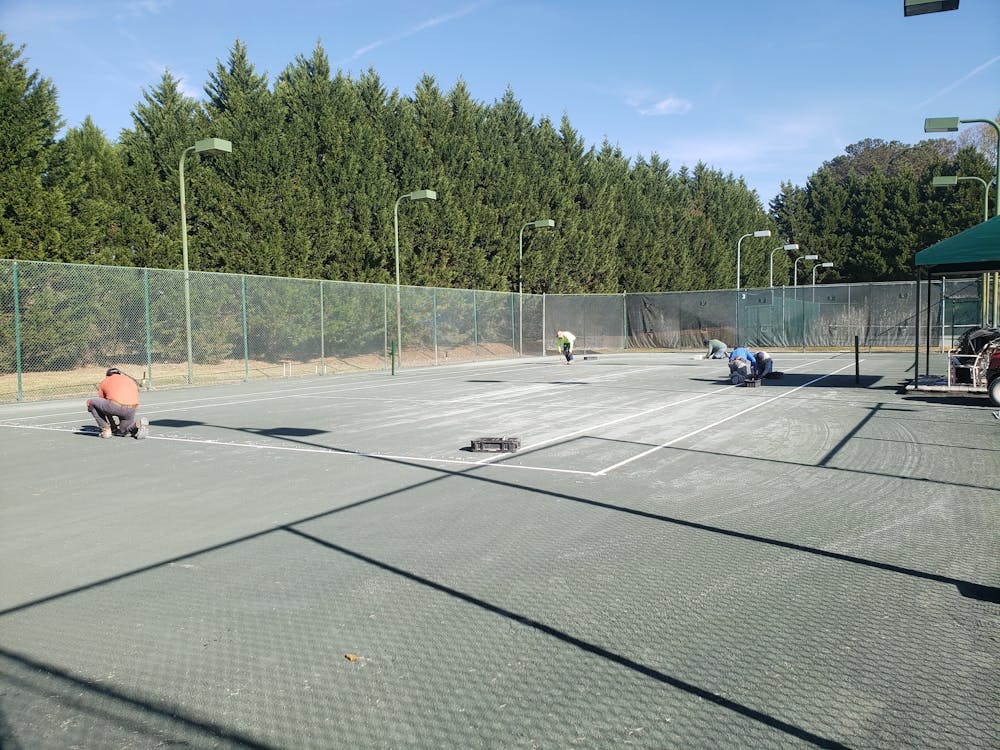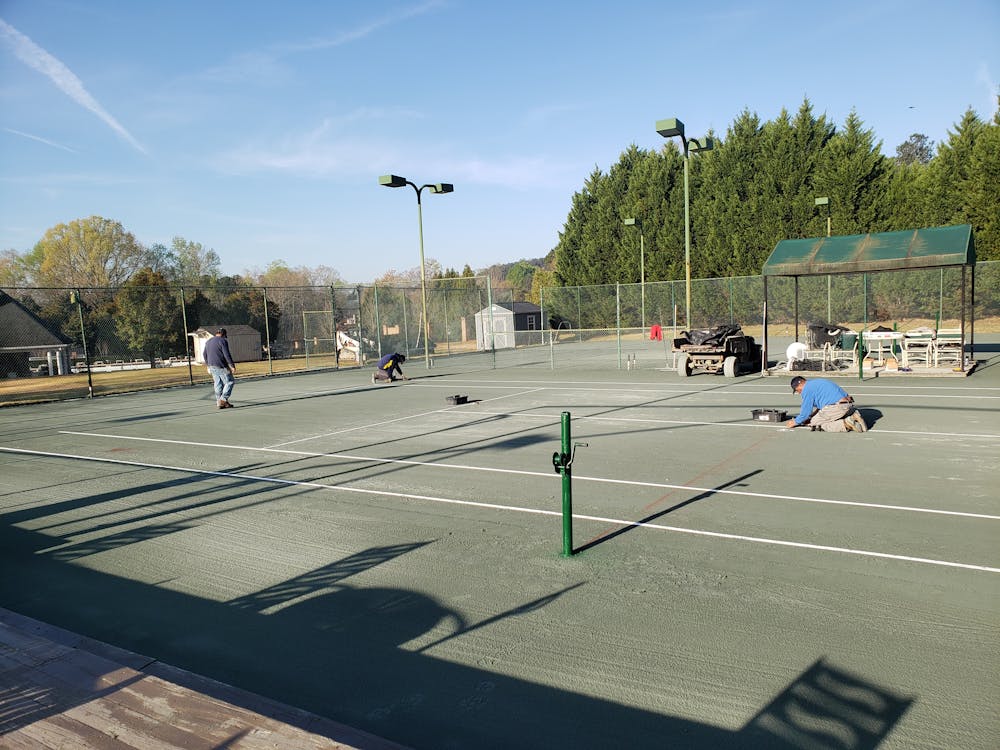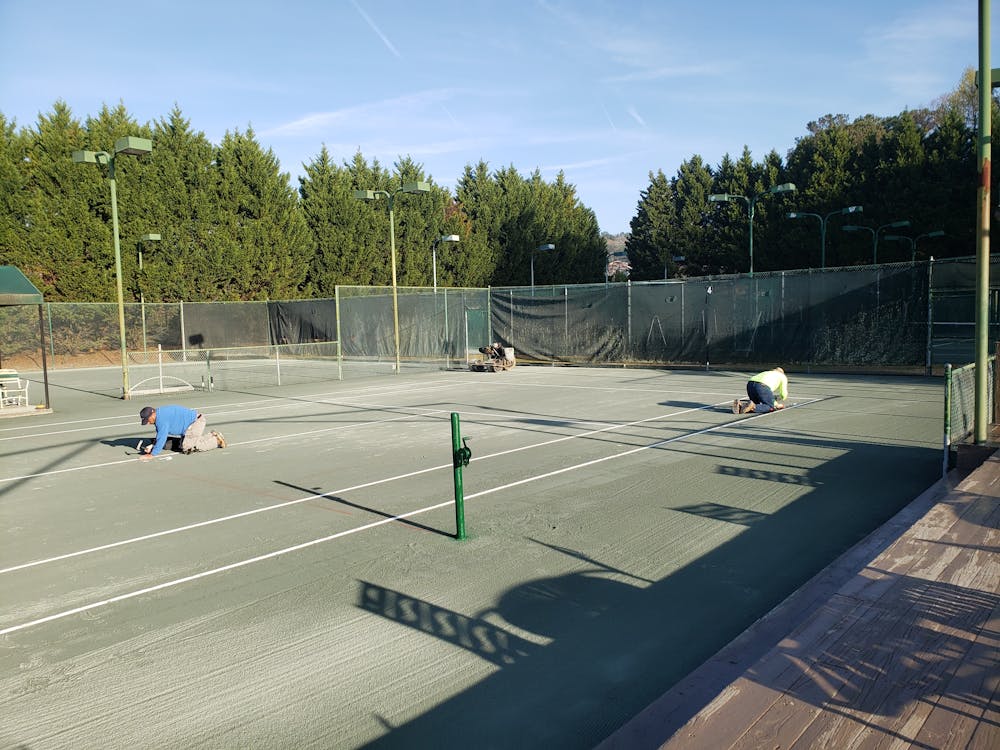 GOLF COURSE COMFORT STATIONS
Completed Pictures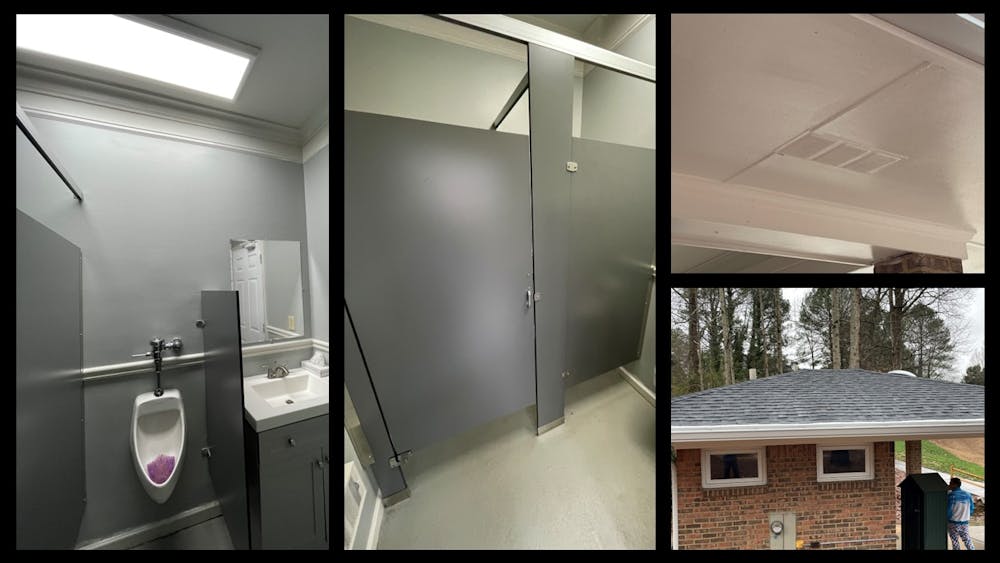 PATIO FURNITURE
Before and After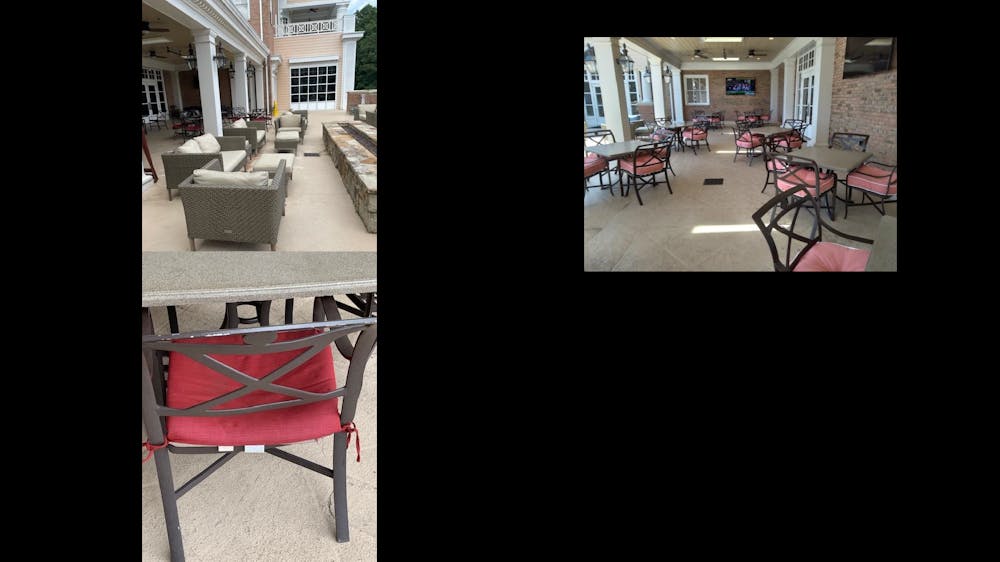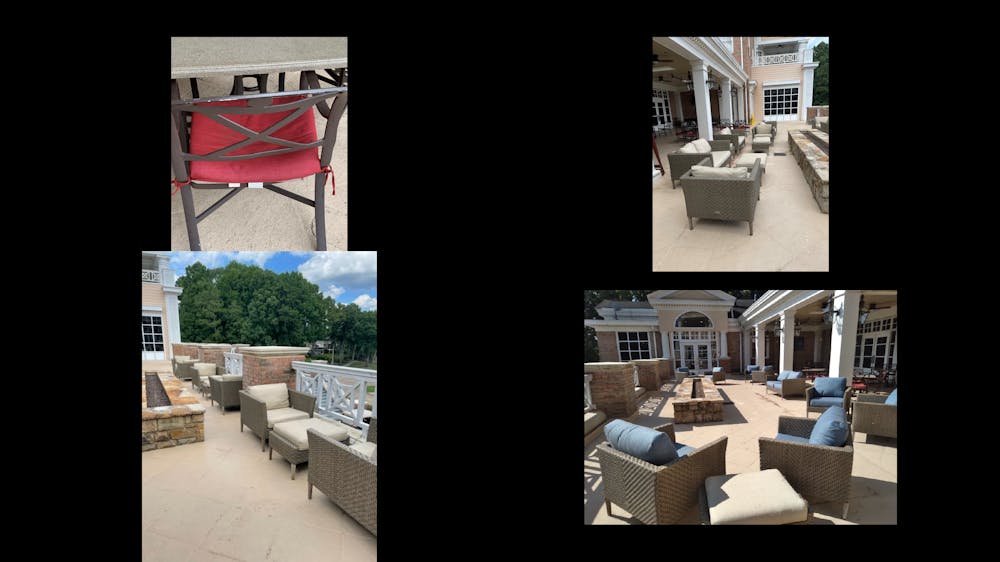 LAKE CLEAN-UP BEHIND THE CLUBHOUSE
Before and After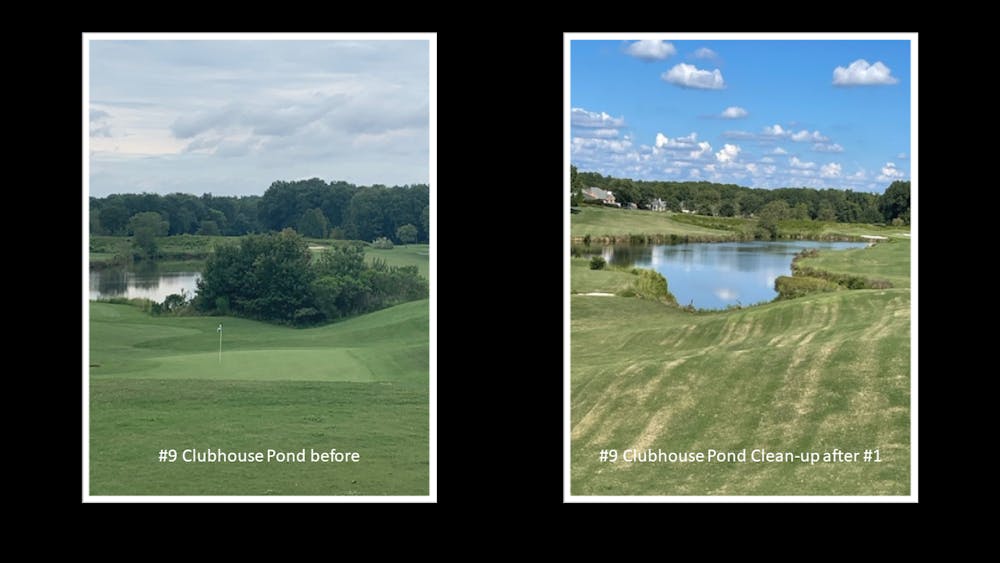 DECK RAILINGS IN PROGRESS