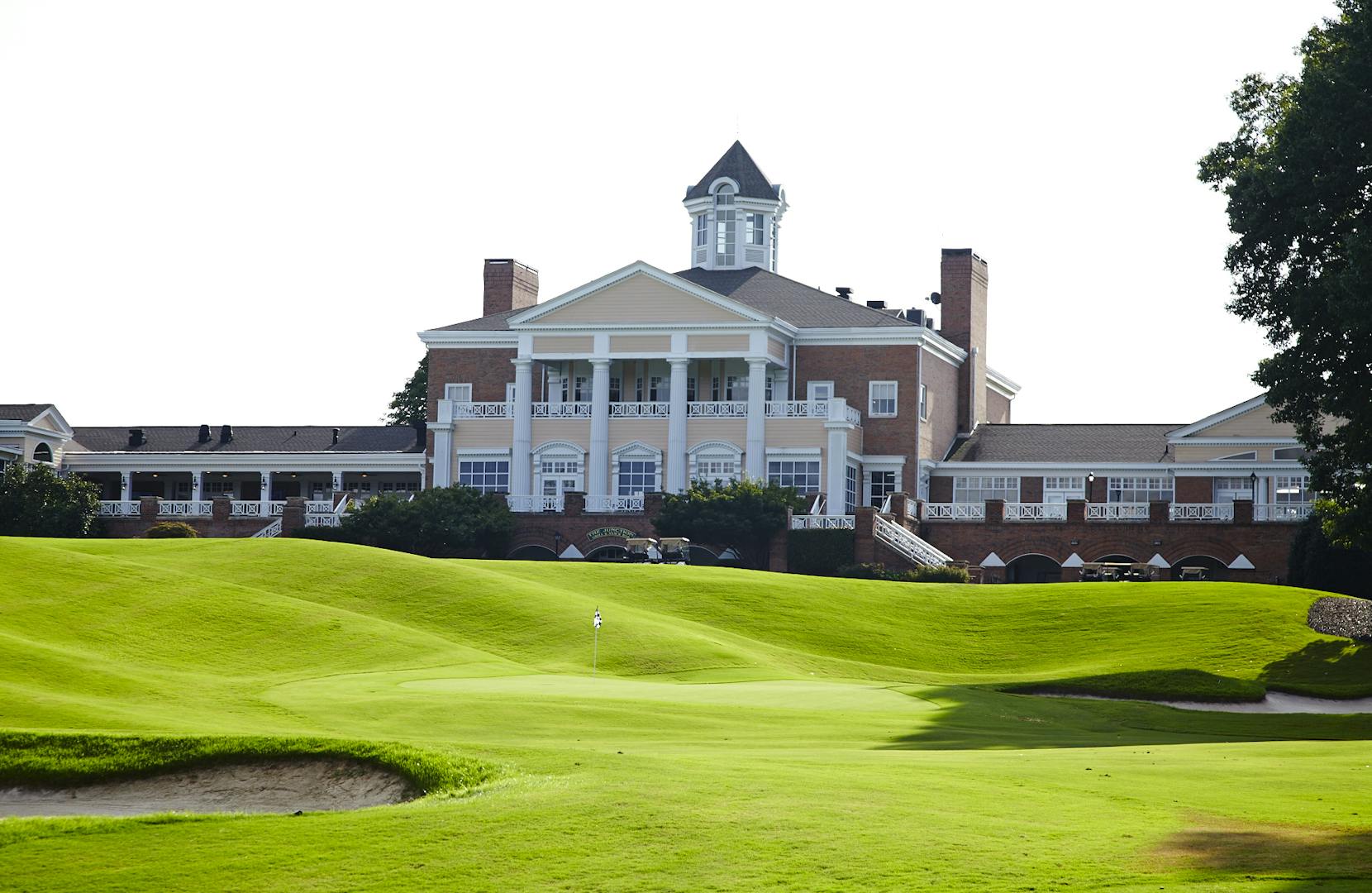 Eagle's Landing Renovations Update August 2023
COMPLETED
Course comfort stations 
Plumbing repairs
HVAC repairs
Pool pergola
Pool pump house structure
Storm sewer repairs
Pond on #18 cleanup
Two clay courts refurbished
Pickleball Conversion
Deck railings
Greens Roller
Greens Roller
Golf Course Spray Rig
Tennis court canopies
Tennis court furniture
Tennis court fencing
Parking lot resurfacing
Pool repairs
Clubhouse Roof
Clubhouse Gutters
IN PROGRESS
Clubhouse interior designs
Stair refurbish 
Tennis deck canopy
Clubhouse Painting
Tennis Court small decks
Golf hole tee signs
New Beverage Cart
4 New utility carts
New Passenger cart
Water well transfer line
Water line from Pates Creek
Tennis light pole refurbish
Course directional signs
COMING SOON
Clubhouse windows
Clubhouse doors
Clubhouse decking
Golf course bunkers - Mid Sept
Golf course cart paths - October
Banquet space refurbish
Evaluation of fitness space
$1.7M in improvements have been completed or approved thus far! I am sure many Members did not believe it would happen or wonder where it was used. We are committed to continuing the long-overdue improvements to YOUR Club. Members help forge the future direction of the Club and with the partnership that exists between the Board of Governors and management, forward thinking and strategic planning will ensure Eagle's Landing Country Club's future success and provide first class amenities for all Members to enjoy.
On to what you really want to hear, CAPITAL!
Clubhouse:
Roof and gutter replacement are almost complete as they continue working on final trim replacement. Over $300,000 has been committed to the main Clubhouse exterior issues. Wood, trim, window, doors, and exterior painting are all in the next phase. Product supply issues with windows are delaying the work but we could start receiving the windows in 30 to 60 days. Painting will happen after the windows and doors are replaced. We have also found some solutions to the backstairs. That work begins in the next few weeks.
Golf Course:
Over $500,000 in bunker and cart path work to begin. We have secured a reliable golf course contractor to take on the fairway bunker renovations and the cart path improvements. They will start on the bunkers September 15th and expect a four-week project. After that, they will start the cart path project. Three new green side fans have been delivered and we will be working with an electrician to help install.
Course and Range Amenities:
The concrete pad for the driving range artificial turf was expanded for additional hitting space. A new mat system was ordered and awaiting arrival. The new system will not only look much better, but also has modern technology that allows for easy use of tees. All new hole sign placards have been ordered along with directional signs and street crossing signs. They are scheduled for a mid-October delivery.
Tennis:
Courts 3&4 light poles are being refurbished starting August 21. Once complete, the deck canopy will be replaced.
 Much has been done within the last year. Please keep sponsoring your friends and family to join so we can continue these improvements and thank you for being valued Members of Eagles Landing Country Club.
 Thank you for being a valued member of Eagle's Landing, and please don't forget to invite your friends to join us at https://eagleslandingcc.com/invitation.
Sincerely,
Derron Deraney
General Manager
CLUBHOUSE NEW ROOF AND GUTTERS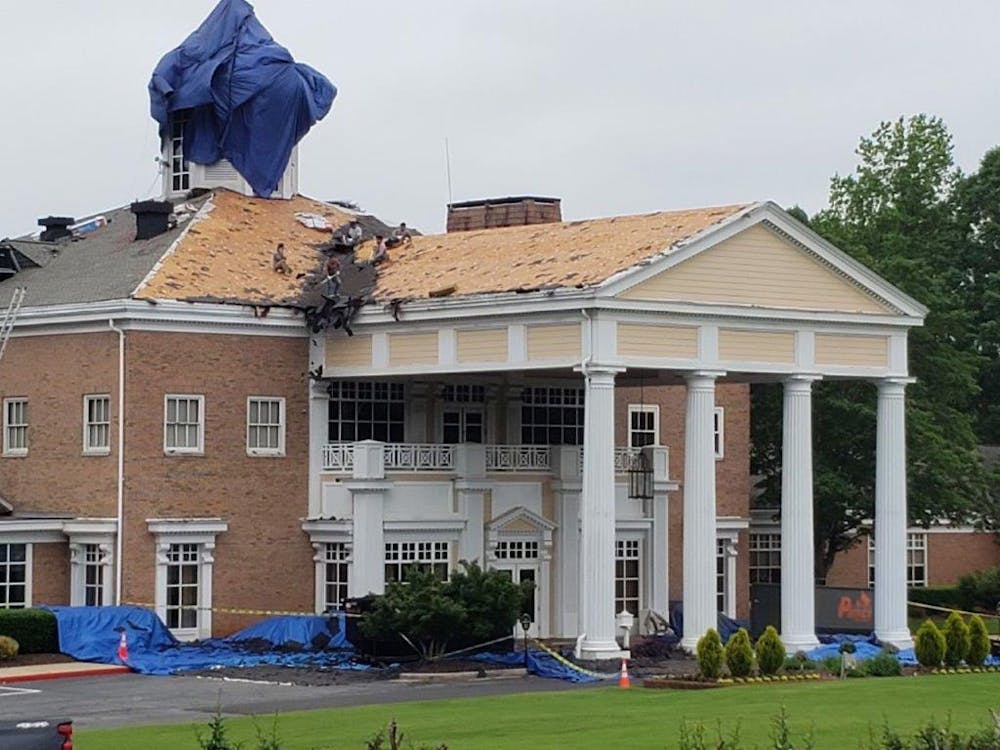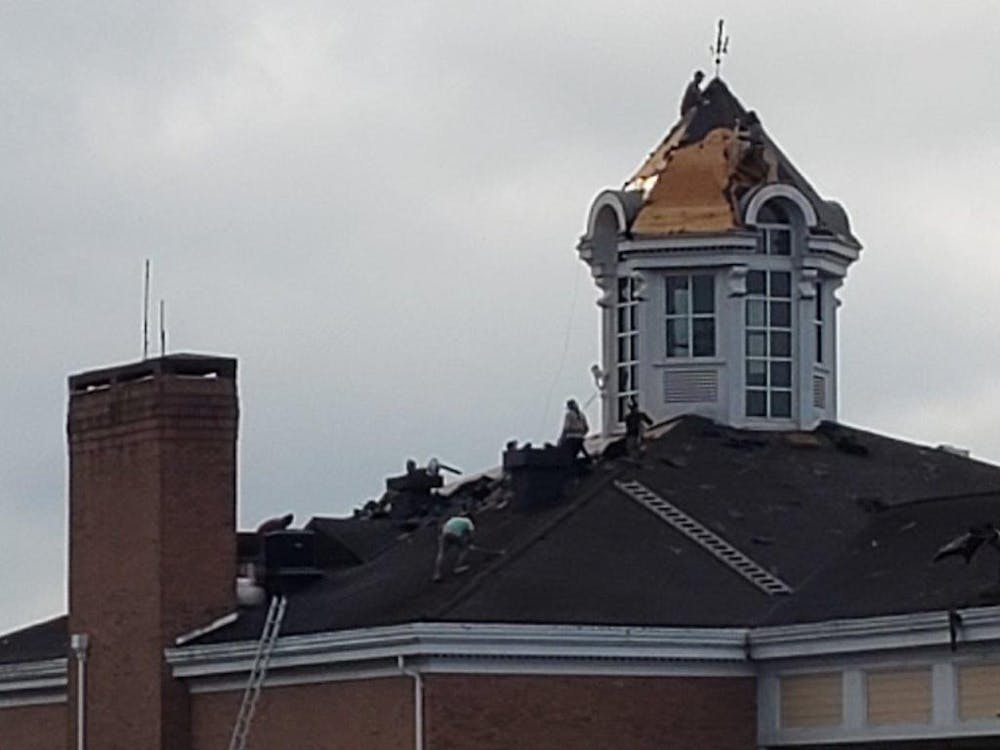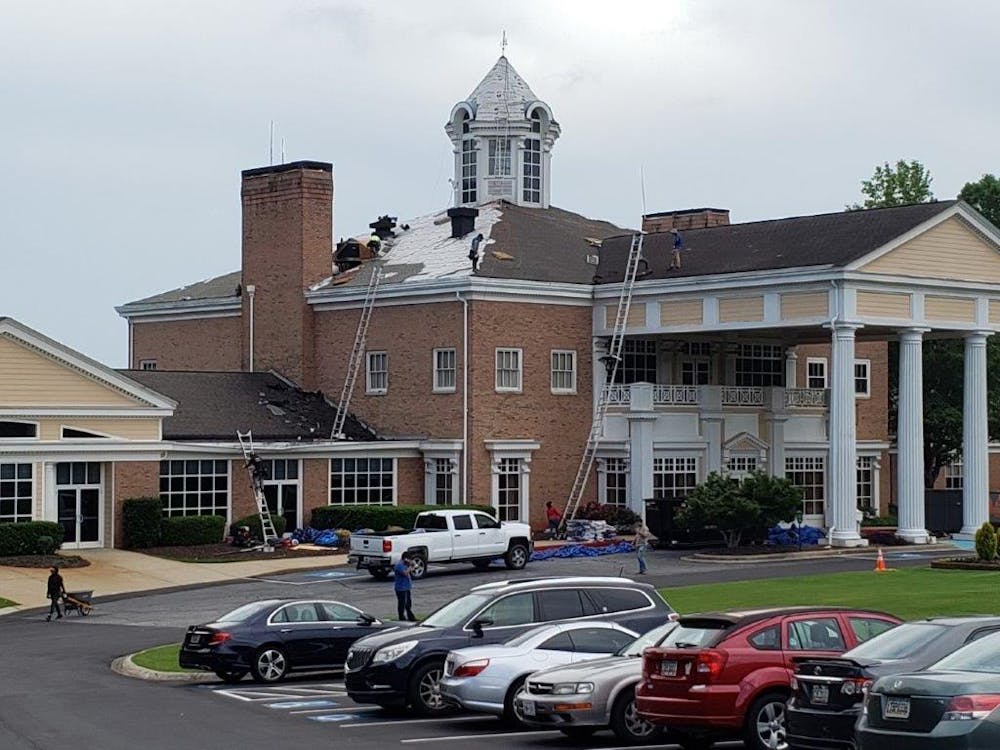 PICKLEBALL COURTS BEFORE AND AFTER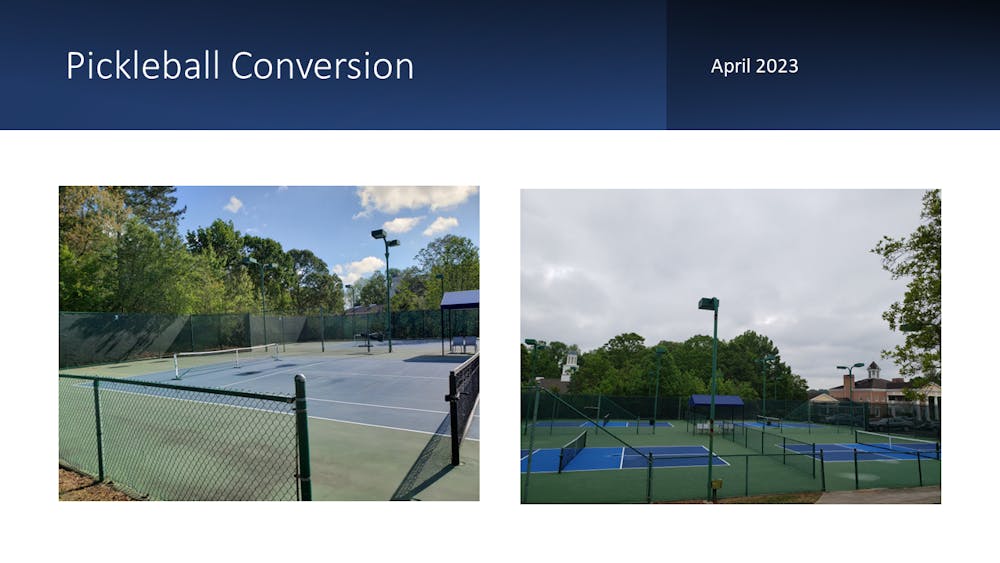 TENNIS SHADE CANOPIES BEFORE AND AFTER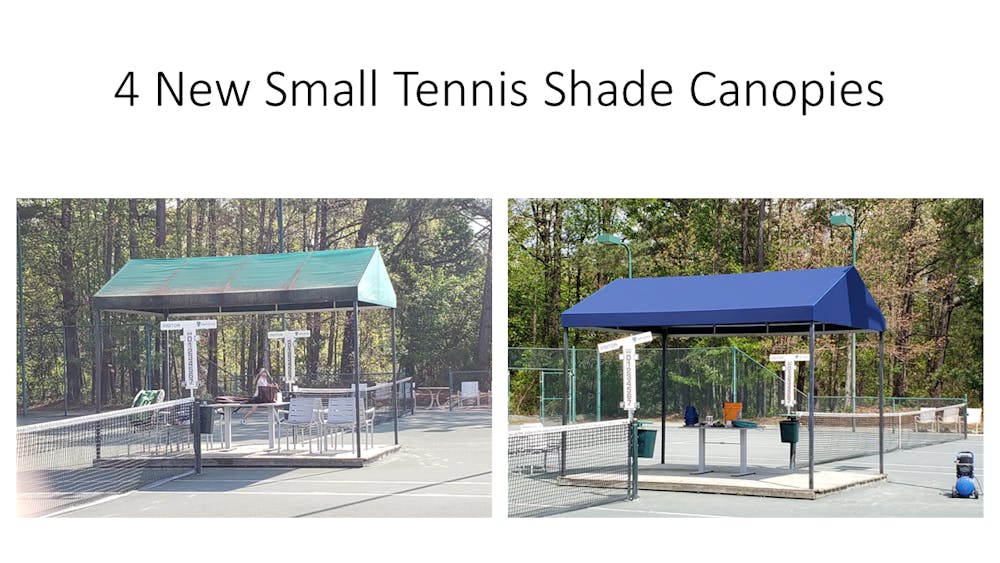 CLAY COURT RESURFACING COMPLETED
Progress Videos and Photos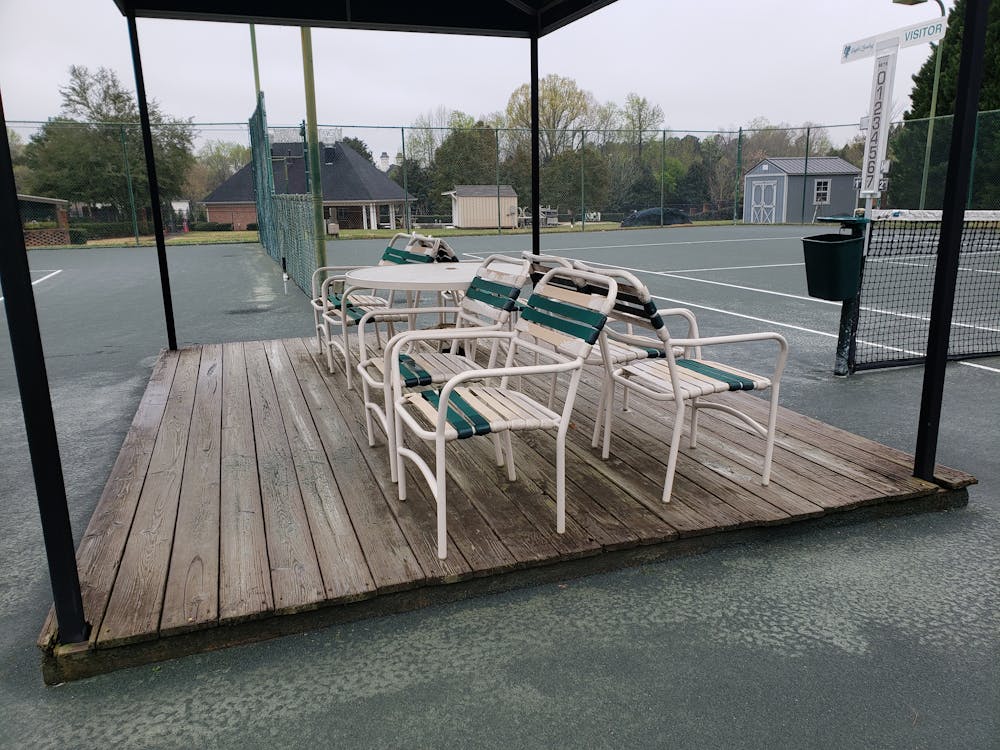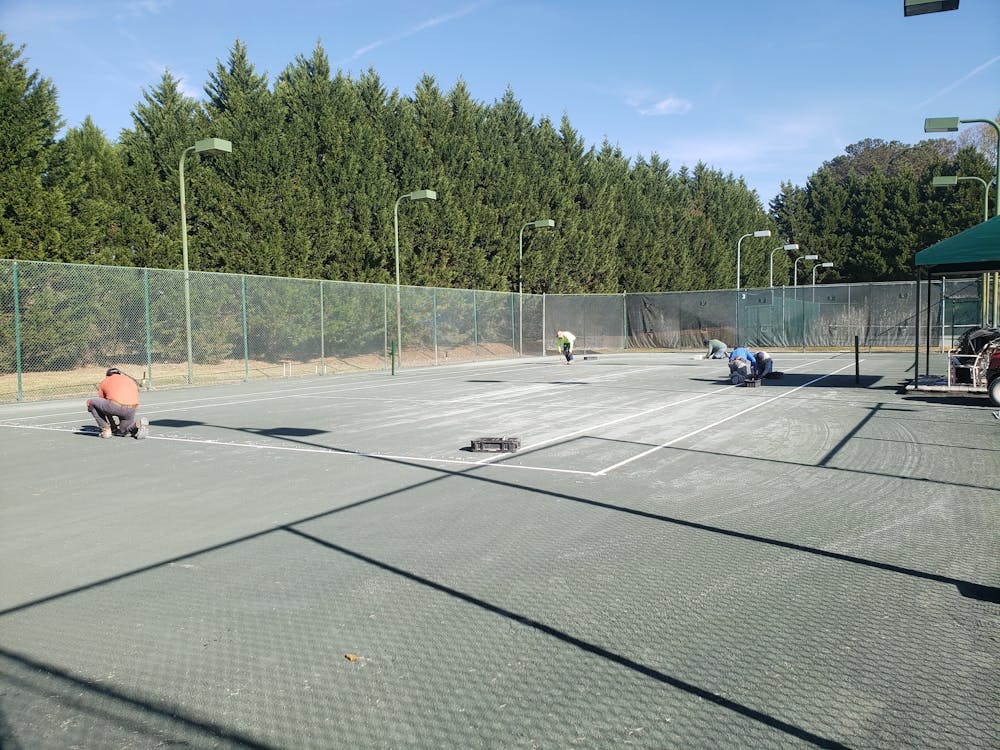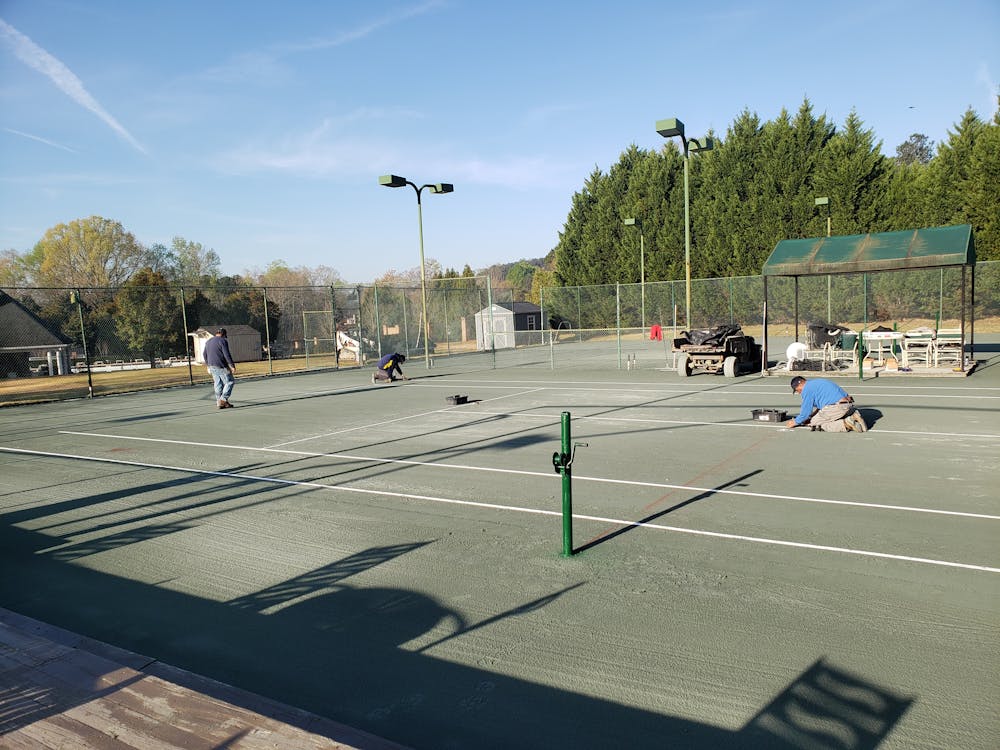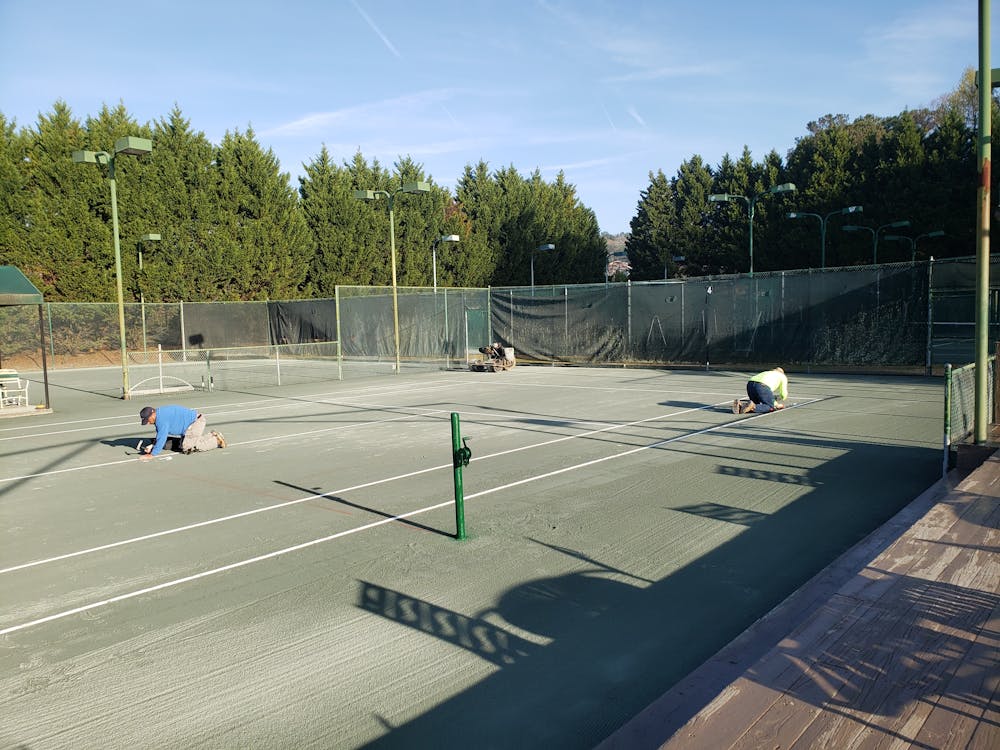 GOLF COURSE COMFORT STATIONS
Completed Pictures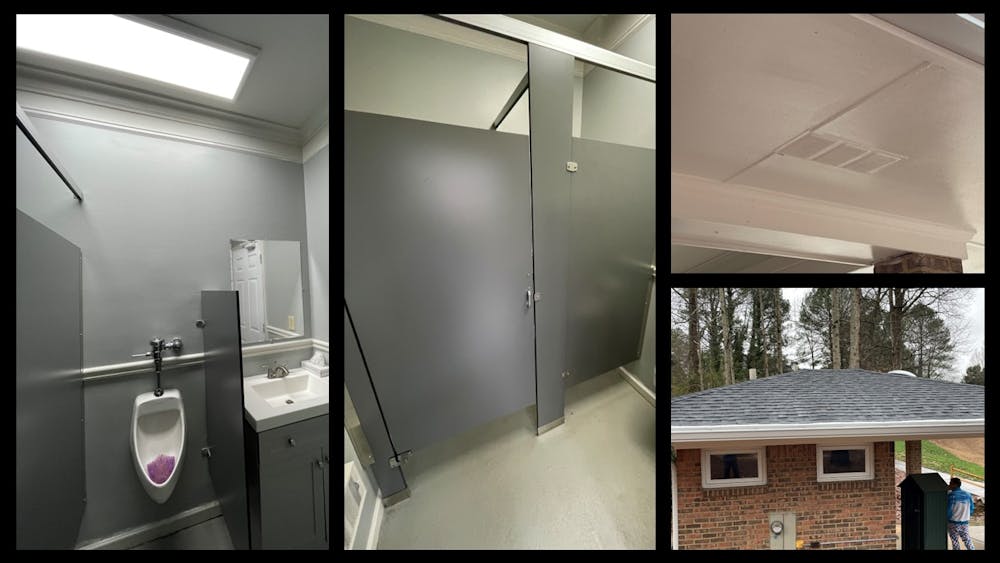 PATIO FURNITURE
Before and After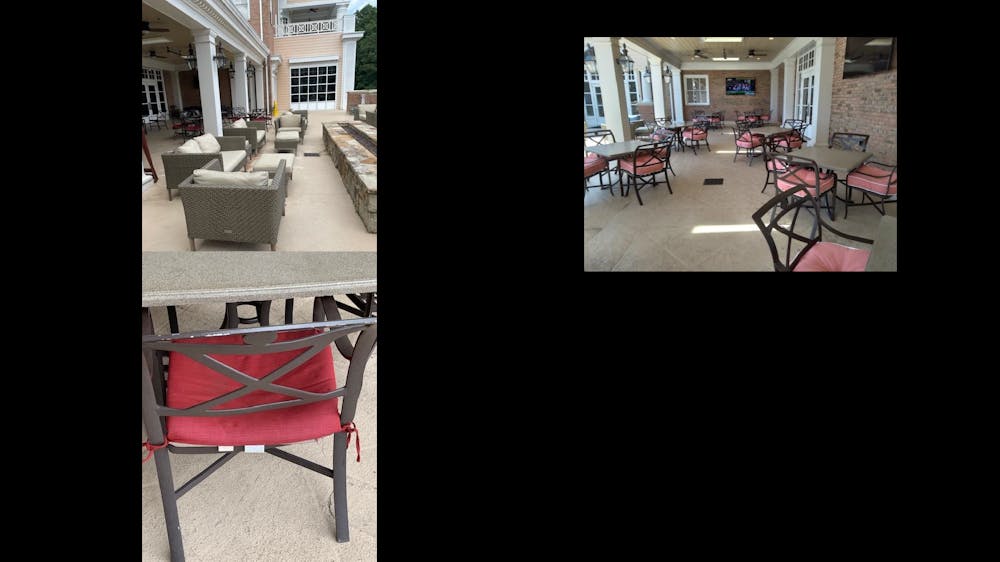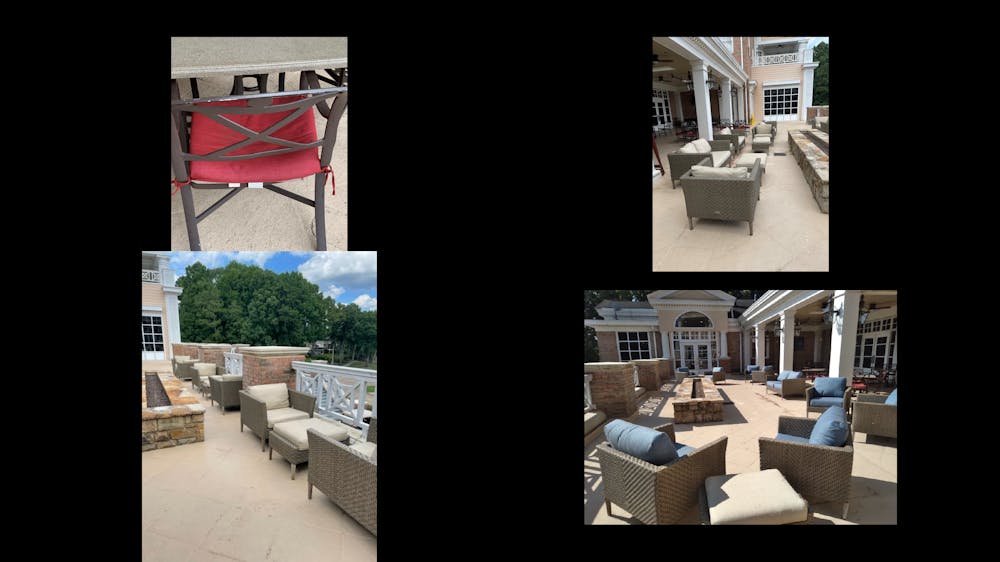 LAKE CLEAN-UP BEHIND THE CLUBHOUSE
Before and After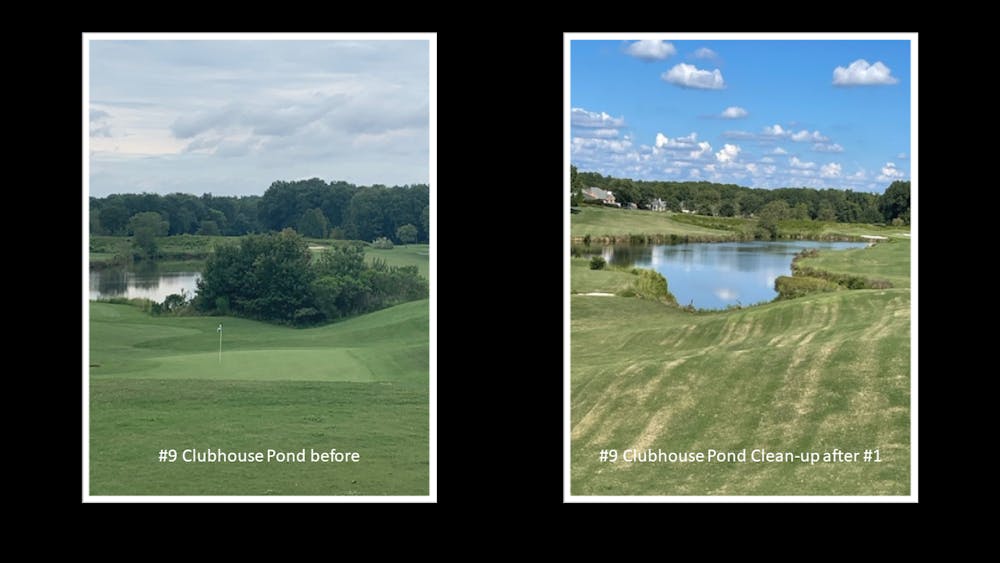 DECK RAILINGS IN PROGRESS